Update and new paintings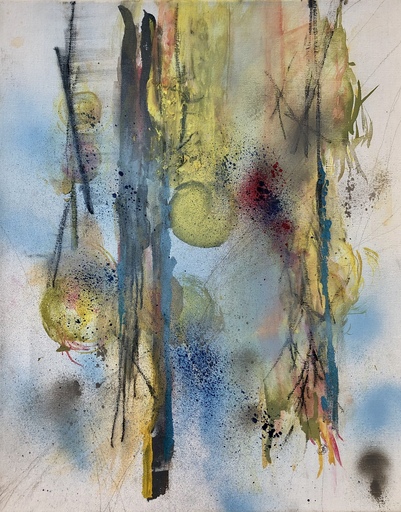 Flush
18" x 24"
acrylic paint, pastels, spray paint

Also, some exciting news! As of February 3, 2019, I will be a visiting artist at Plymouth, NH-located artistan coop Artistic Roots. My cards, small works, and larger paintings will be available for purchase through the coop through the spring. There will be a visiting artists reception on February 21 from 5 to 7 p.m. Stop by and say hi; have a glass of wine and some refreshments on us!

...And another new painting from the end of 2018. Enjoy!:
Process
18" x 24"
acrylic paint, colored pencils, acrylic ink, spray paint, pastels
Etsy store = resurrected! Plus, new painting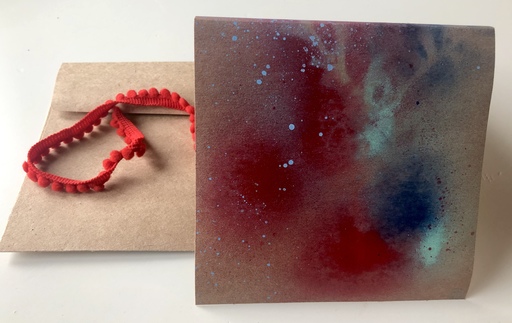 My
Etsy store
is back! Here are a few photos of items on offer.

Also, new painting! "
Les Rêves,"
acrylic, spray paint, and pastels on canvas, 18" x 24".
New piece: Verdant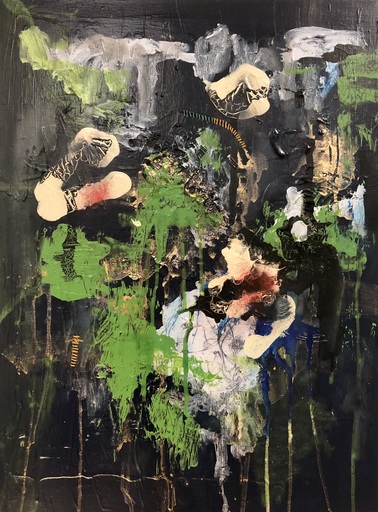 Verdant
acrylic paint, acrylic ink, pastels, spray paint, and thread on canvas
18" x 24"
Details: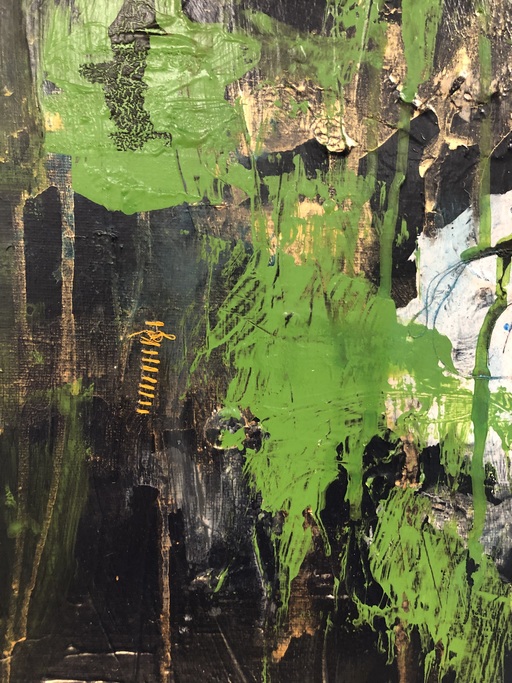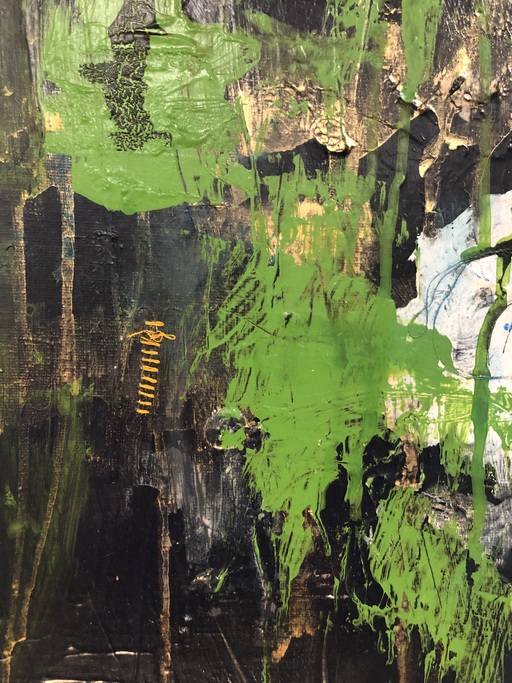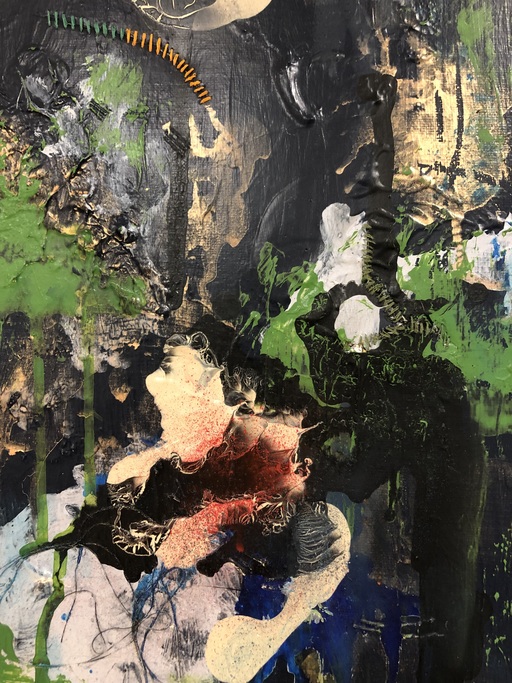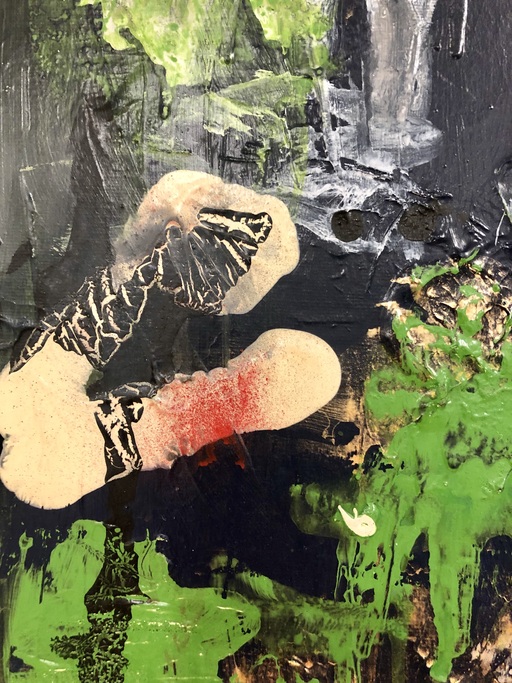 New photos of old works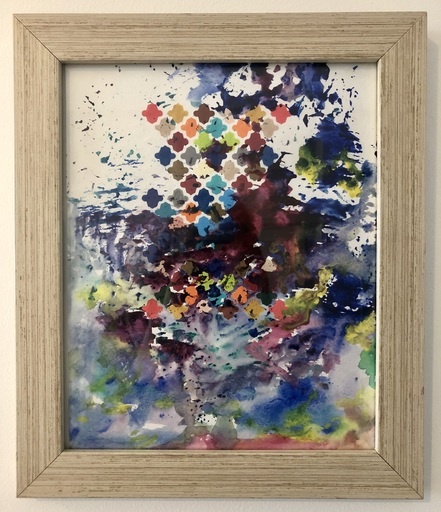 Ocean
watercolor on paper, framed
13" x 11"
SOLD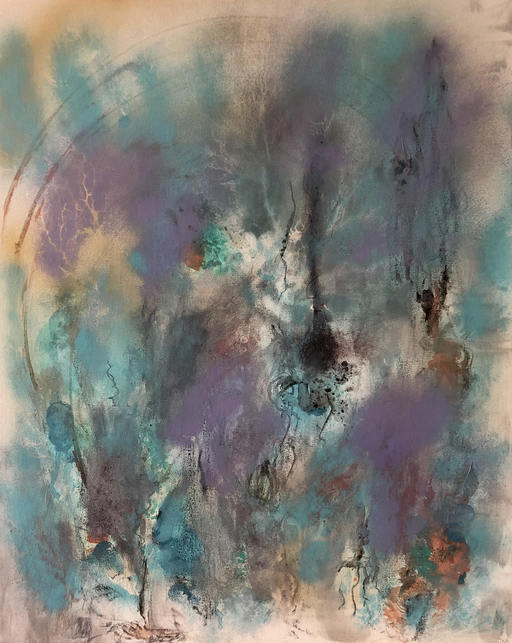 blurred
acrylic, acrylic ink, pencil, ashes, spray paint on canvas
30" x 24"
SOLD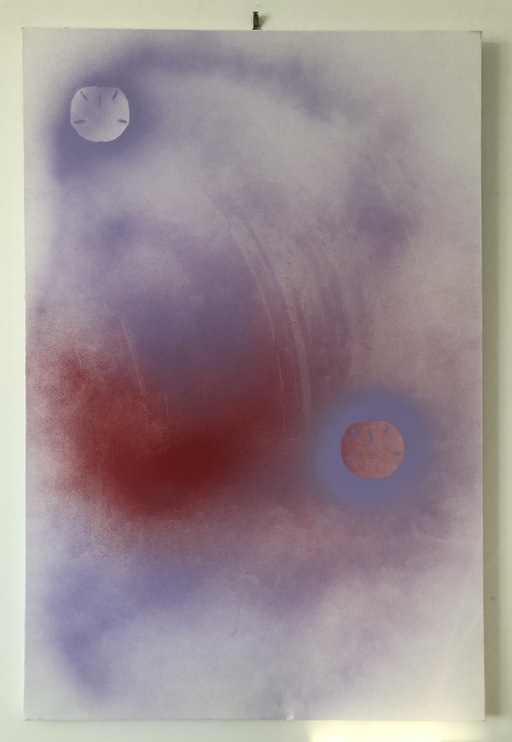 Sand
spray paint, sand dollars (image) on canvas
36" x 24"
SOLD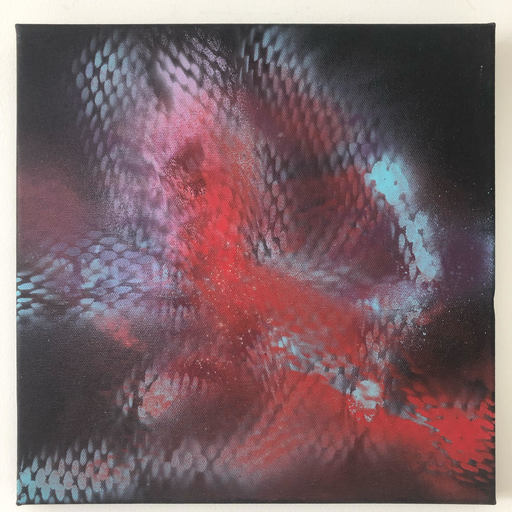 Teeth
spray paint, ashes on canvas
12" x 12"
SOLD