Exhibition Now Up at Wellness at Villageworks; plus, New Painting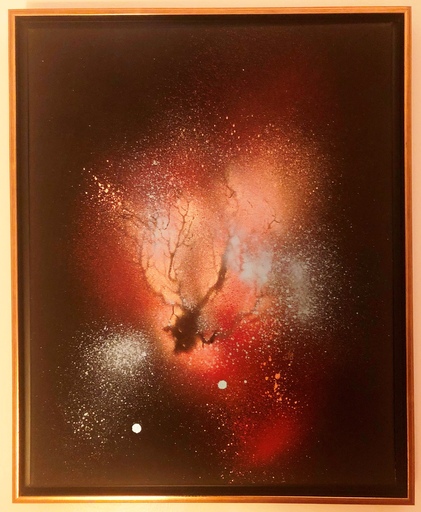 At the beginning of June, I hung an exhibition at the Wellness at Villageworks building in Acton, MA, titled "Awakenings." It will be up through August, so stop by if you're in the area!
Also, I just finished and framed a new piece, titled "Opus." This painting has already been snatched up by an eager buyer, but I will be making prints, so let me know if you're interested.
New Piece: Nebulous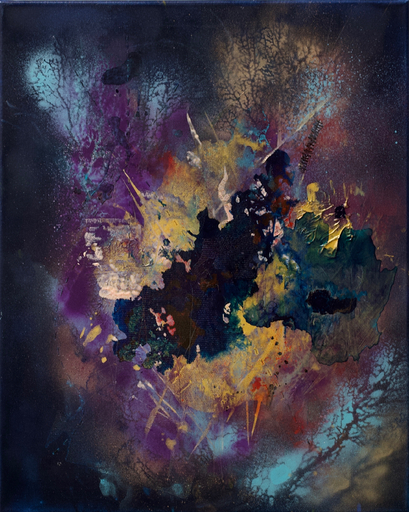 I just finished this new piece, and it's already spoken for!

Information: Title: Nebulous; size: 16" x 20"; media: acrylic paint, acrylic ink, spray paint, watercolor, gouache, eyeshadow, pastels, colored pencils, and thread
New Paintings from April and May 2019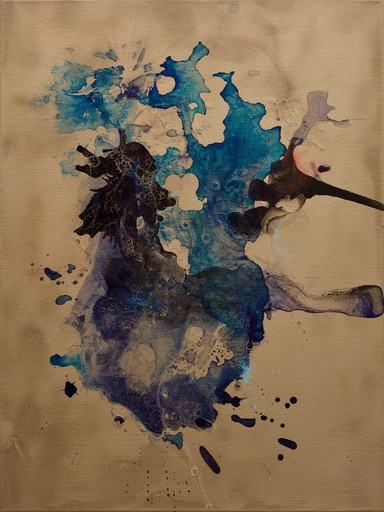 I finished two new pieces in the last couple of months: Feast (above) and Golden (below). Both are for sale on Etsy. Enjoy!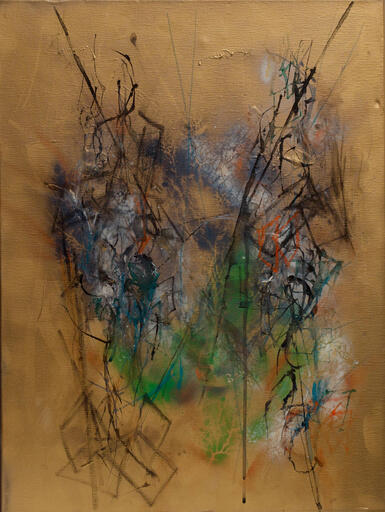 Participating in Silent Auction to Benefit CADY (Communities for Alcohol- and Drug-free Youth), Plymouth, NH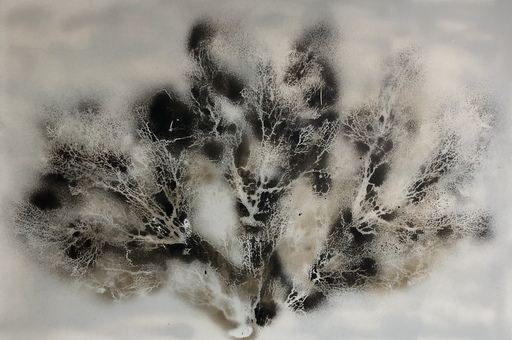 On May 9, I'll be participating in a silent auction to benefit CADY (Communities for Alcohol- and Drug-free Youth) in Plymouth, NH. I'm donating a painting titled "Wings" to the auction. Those interested in bidding are invited to contact me through my contact page. Click here for more info about CADY.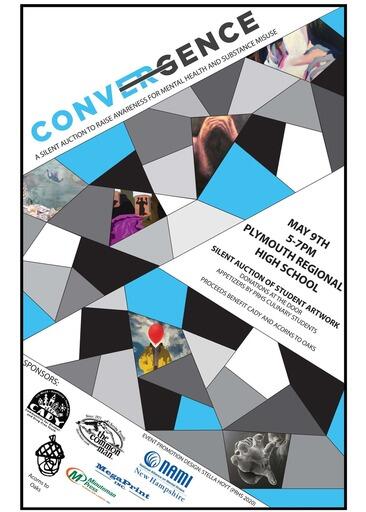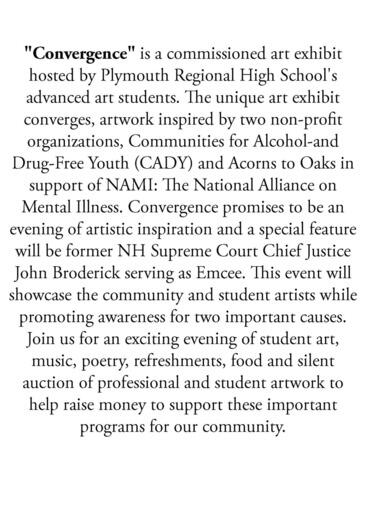 In other news, I finished a couple of new paintings recently, titled "Alice" and "Ash Wednesday." "Alice" is framed and for sale on Etsy.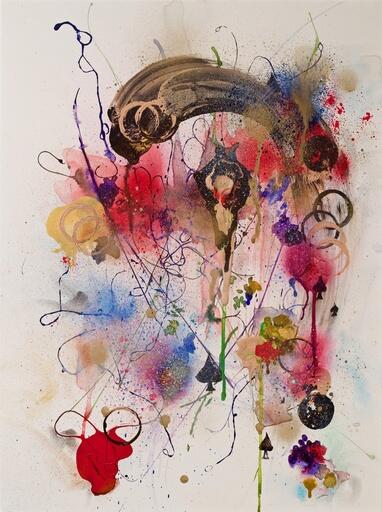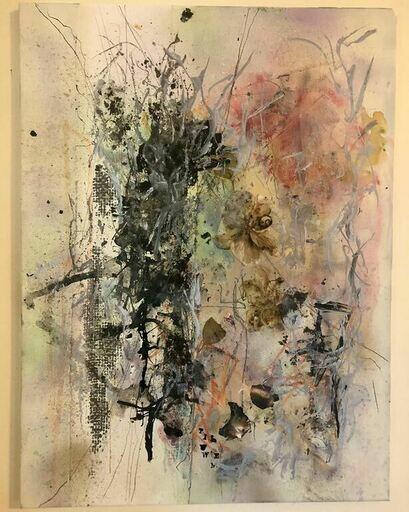 New Cards Up on Etsy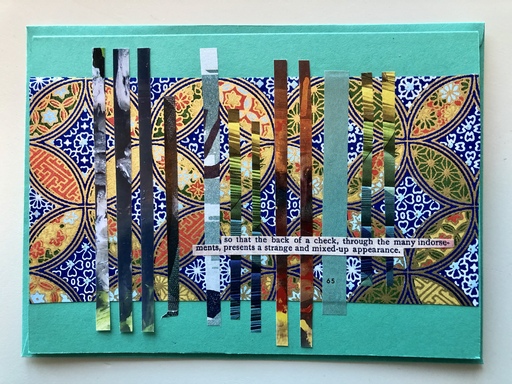 New handmade paper collage art cards and small works up on Etsy. Check them out here.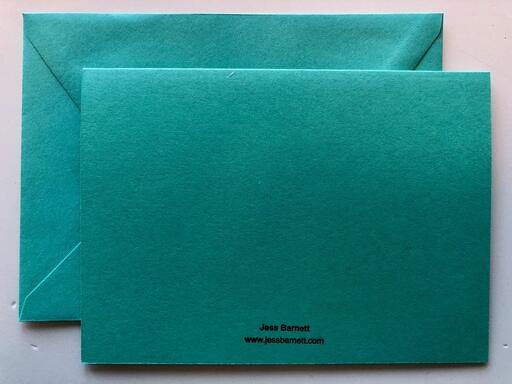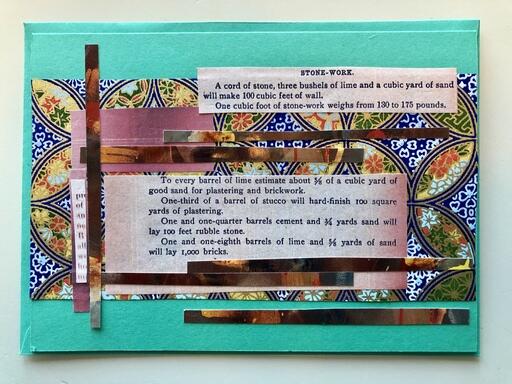 Visiting Artists Reception at Artistic Roots, February 21, 5 to 7 p.m.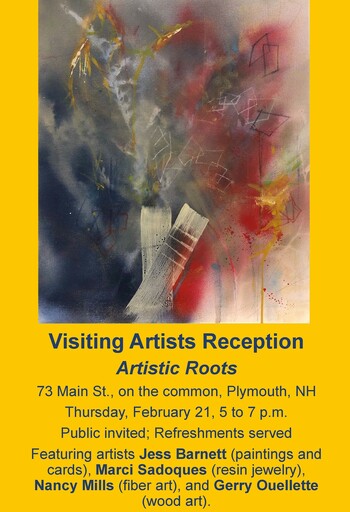 Prints Now Available on Etsy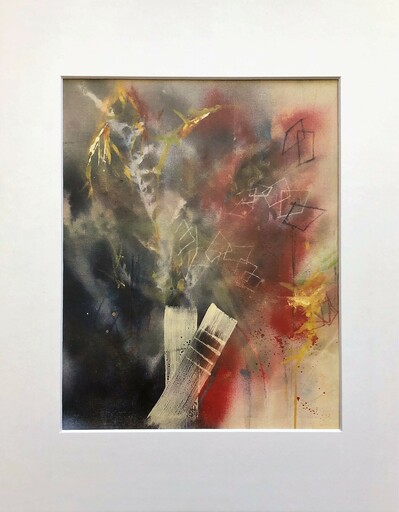 Prints of two of my paintings are now available on Etsy! Visit my shop to view or purchase. The two featured works are "Languages" and "Wintry Mix." Each print is matted in white, sized 11" x 14", and in a clear protective envelope. These prints are a limited-time-only item.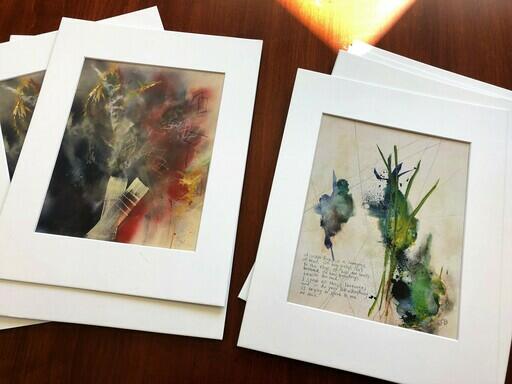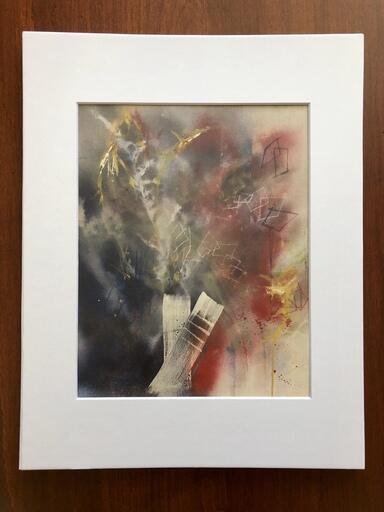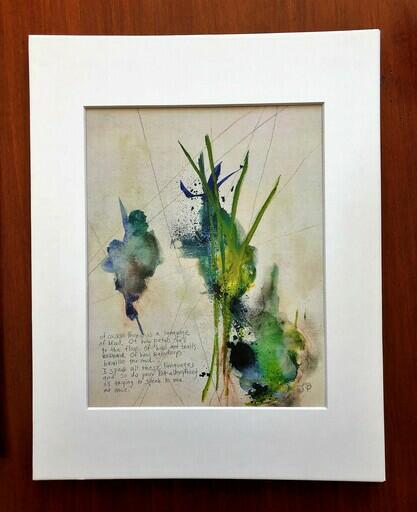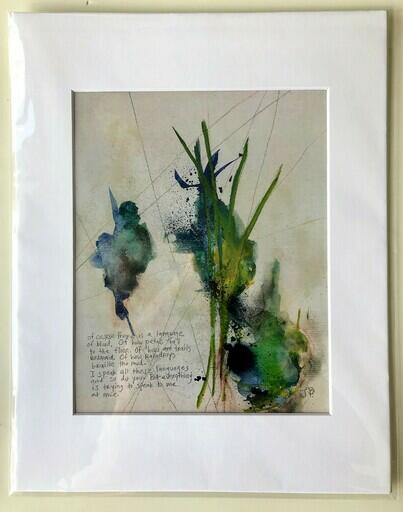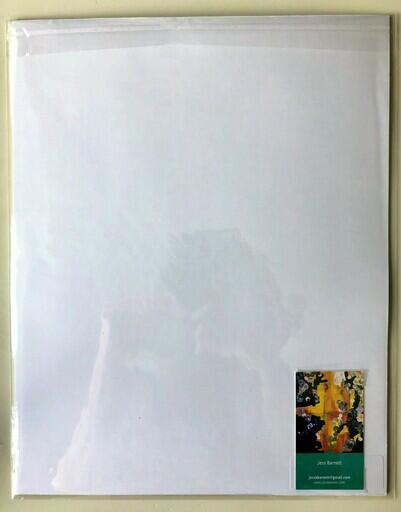 New Paintings: "Albumin" and "Blush"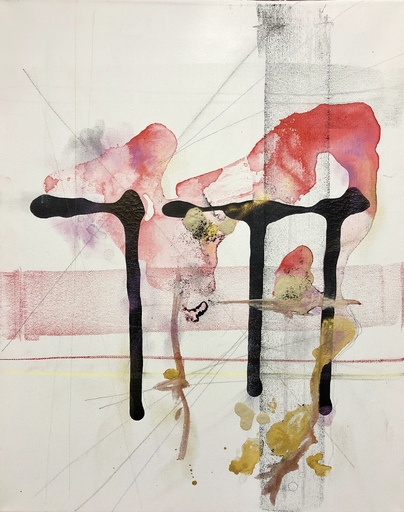 both paintings: 16" x 20", mixed media (pastels, colored pencils, acrylic ink, spray paint, eyeshadow)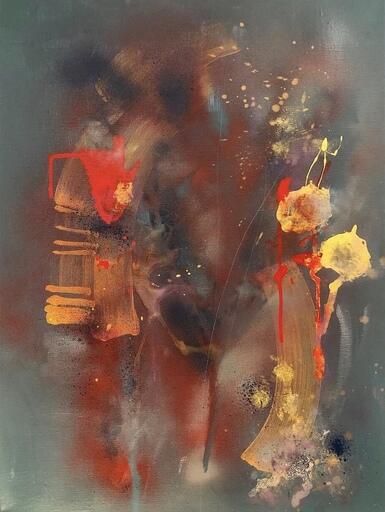 New: Framed Paintings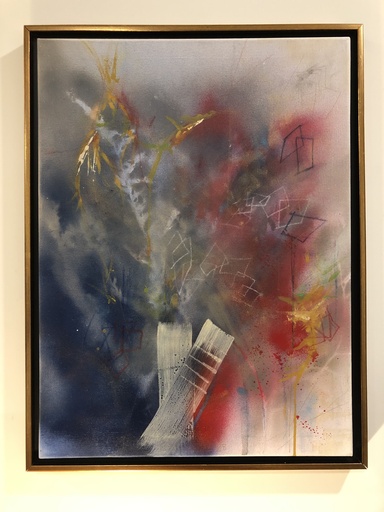 I finally womaned up and framed some paintings! All of these EXCEPT "Wintry Mix" (the first one, which has been SOLD) are currently hanging at Artistic Roots in Plymouth, NH, through the end of May. All are for sale through the gallery while I am a visiting artist there.
Artistic Roots is located at 73 Main St., Plymouth, NH. A visiting artists reception (including myself) will be held on February 21 from 5 to 7 p.m.
"Verdant":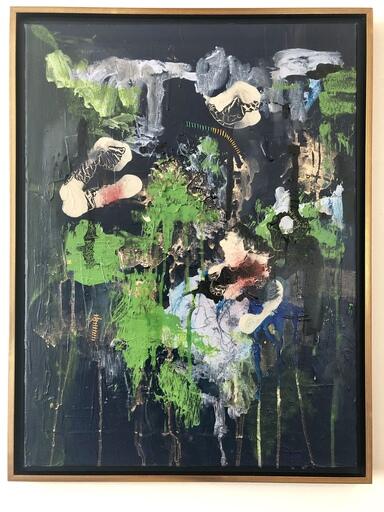 "Languages":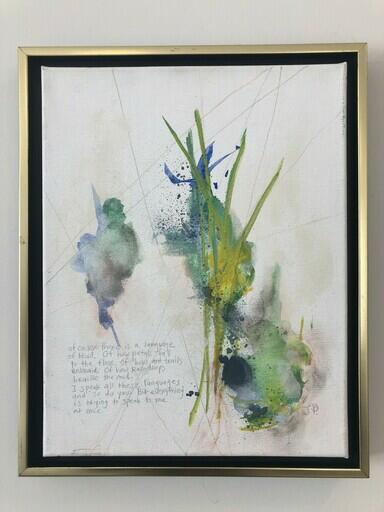 "wetlands":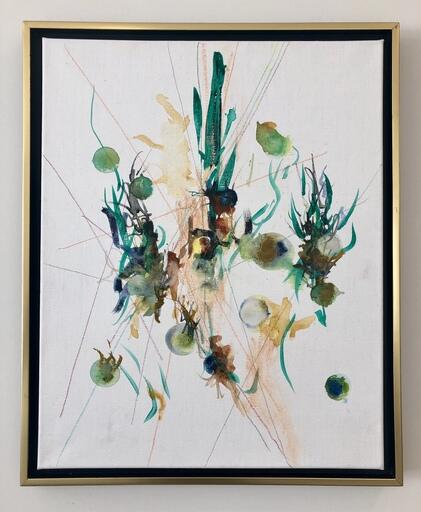 "Fog":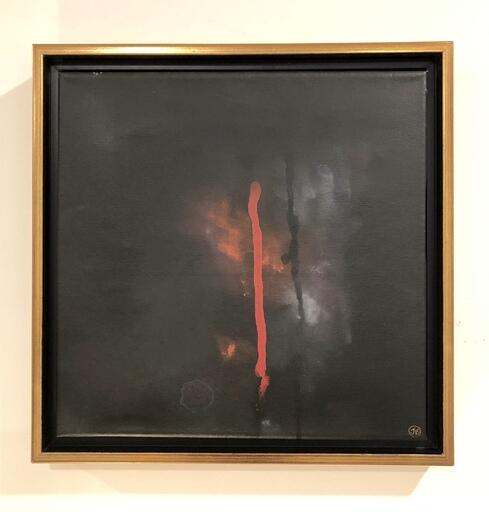 "Flush":
Two upcoming art shows: Rusty Bucket and Artistic Roots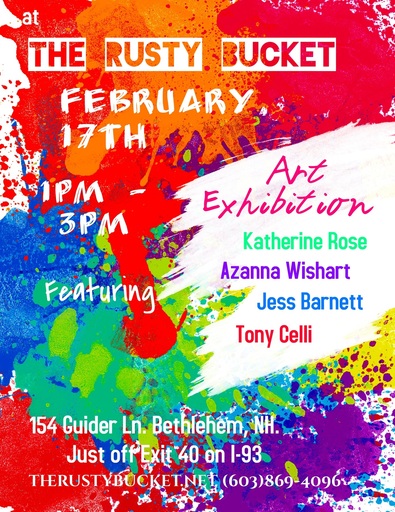 I will be displaying some of my artwork at an upcoming show at the
Rusty Bucket in Bethlehem, NH,
on Sunday, Feb. 17 from 1 to 3 p.m. Other artists include Katherine Rose, Azanna Wishart, and Tony Celli.
I'm also displaying paintings and have cards and small works for sale now through May 31 of this year at
Artistic Roots in Plymouth, NH,
as a visiting artist. The visiting artists reception will be held from 5 to 7 p.m. on Thursday, Feb. 21. Stop by if you're in the area.
Update and new paintings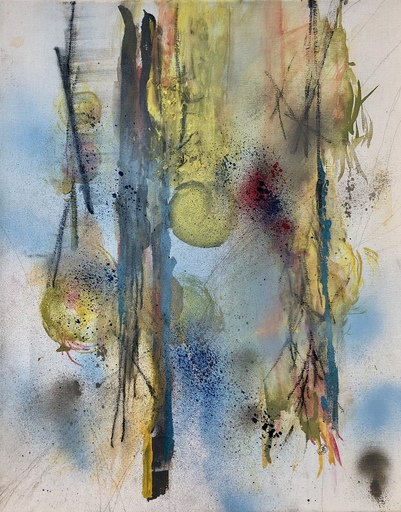 Flush
18" x 24"
acrylic paint, pastels, spray paint

Also, some exciting news! As of February 3, 2019, I will be a visiting artist at Plymouth, NH-located artistan coop Artistic Roots. My cards, small works, and larger paintings will be available for purchase through the coop through the spring. There will be a visiting artists reception on February 21 from 5 to 7 p.m. Stop by and say hi; have a glass of wine and some refreshments on us!

...And another new painting from the end of 2018. Enjoy!:
Process
18" x 24"
acrylic paint, colored pencils, acrylic ink, spray paint, pastels
Etsy store = resurrected! Plus, new painting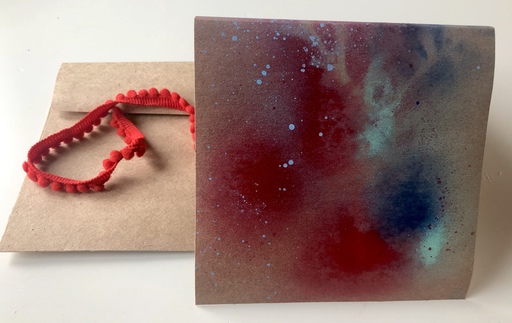 My
Etsy store
is back! Here are a few photos of items on offer.

Also, new painting! "
Les Rêves,"
acrylic, spray paint, and pastels on canvas, 18" x 24".